Good afternoon dancers,
Been a while hasn't it? We apologise for the delay to this month's news blog, but we're here now!
So what's been going on since we last blogged? Mostly importantly, the SUBLDS AGM. That's right. We now have brand new committee, all new and shiny ready for 2016/17. For those of you who weren't able to make the AGM, the results were as follows:
President: Emma Collins
Vice President: Louis Iveson
Treasurer: George Simmons
Secretary: Bart Jennings
Social Secretary: Sam Hartwell
Male Team Captain: Tom Vartdal
Female Team Captain: Hannah Ward-Glenton
Publicity Officer: Hugo Manning
Standing Member: Dougie Annesley
Alumni Rep: Unfilled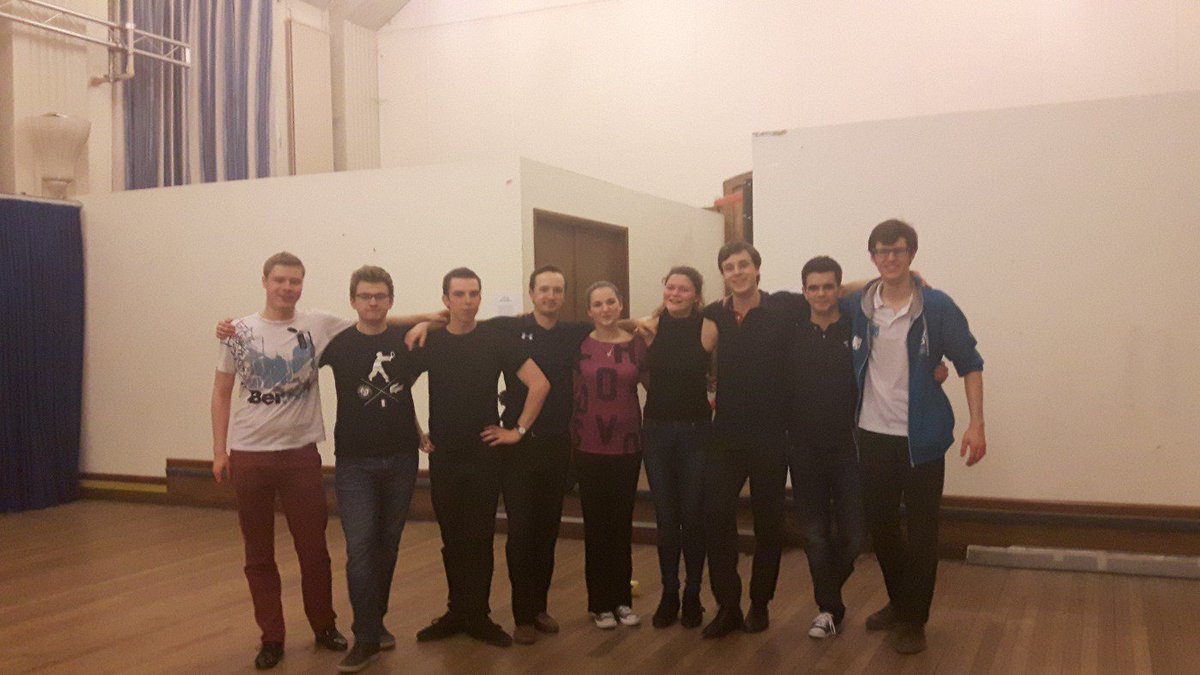 Congratulations to everyone who was voted in, and well done to everyone who ran. There were a few pretty tight races, so you all did splendidly. And of course, run next year!
The post of alumni rep remains unfilled. There will be an EGM to fill the post at a later date. Keep your eyes peeled for more information.
SOCIALS
There's rather a lot of social information to give you all today. First and foremost is the upcoming Performing Arts Masquerade Ball on Sunday 1 May. This is an annual black tie event for the whole of performing arts, being held this year at the Hilton Hotel. Tickets are available through the SUSU box office for £30/£35 (PA member/non PA member) and include a welcome drink, a three course meal, coffee and petit fours, three hours of photographers, and free parking. See the facebook event for more details.
And of course we have the premier event in the SUBLDS calendar, the dinner dance! A save the date event is now up on facebook, so be sure to keep May 7th blocked out in your diaries. The dinner dance is the culmination of a great year, and always a wonderful night, so be sure to keep your eyes peeled for more information.
PA AWARDS
Every year, there is an opportunity to nominate exceptional individuals within the performing arts for a PA award. There are dance-specific categories, as well as more general ones such as "Outstanding Society" and "Dedication to Performing Arts". It would be great to see some of SUBLDS outstanding work recognised, so if you think anyone has done a particularly awesome job this year, maybe they've had particular competition success, or deserve recognition for something special, then get your nominations in here. (You don't have to vote in all categories to submit the form).
BLOG FEEDBACK
As you may be aware, the Fred and Ginger blog is all new this year. We've been doing our very best to keep you up to date with all the latest news, as well as throwing in some (hopefully!) fun and interesting features in between. Ginger and I have really enjoyed writing the blog this year, but we want to know what you think! So if you have any comments on the blog (you've really loved it/hated it), or have things you'd like to see in the blog next year, please drop us an email (sublds@soton.ac.uk). Your feedback will be crucial in deciding the direction of the blog next year.
Well that's everything folks! As usual, keep your eyes peeled for more news from your favourite dolphin duo, and as always, keeeeeep dancing!
Love Fred xx